Wandering Spirits: Traveling Mary Shelley's Frankenstein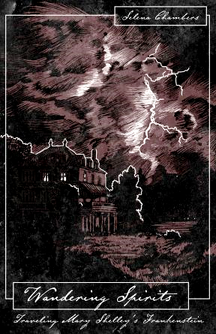 Author: Selena Chambers
Publisher: Selena Chambers
Publication Date: June 8, 2016
"...although Mary and these poets experienced a lifetime before they were thirty, here I was at 28, having never left my homeland. I needed to flee -- go forth and find sublimity. What better guide than Frankenstein."
Six years ago, Selena Chambers turned her first major trip abroad into a literary scavenger hunt of Mary Shelley's Frankenstein. Visiting Geneva, Switzerland, Ingolstadt, Germany, and Chamonix, France over a series of several days, she found within the nooks and crannies of these modern European towns the residual Romanticism that inspired the teenage Mary Shelley and shaped her most famous novel.
This special limited edition chapbook collects this Best of the Net-nominated travelogue to commemorate the bicentennial of Frankenstein's conception during the week of June 16, 1816. Written in the epistolary vein as Mary Wollstonecraft and Mary Shelley, these letters portray Chambers' visits to three of the most important sites within literature, and take us all on a journey through the sublime.
Ad blocker interference detected!
Wikia is a free-to-use site that makes money from advertising. We have a modified experience for viewers using ad blockers

Wikia is not accessible if you've made further modifications. Remove the custom ad blocker rule(s) and the page will load as expected.