The Wall of Night series by Helen Lowe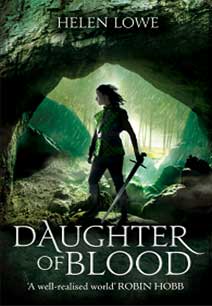 Qualifying work - "Daughter of Blood"
Book 1 -"The Heir of Night"
Book 2 - "The Gathering of the Lost"
Book 3 - "Daughter of Blood". Published by ORBIT 2016.
An award-winning poet and acclaimed author of Young Adult fiction, Helen Lowe  now brings us The Heir of Night—the first book in her four-volume Wall of Night series, a brilliant new epic fantasy saga of war, prophecy, betrayal, history, and destiny. A thrilling excursion into a  richly imagined realm of strife and sacrifice, where the fate of a dangerously divided world rests in the hands of one  young woman - Malian of Night.
Ad blocker interference detected!
Wikia is a free-to-use site that makes money from advertising. We have a modified experience for viewers using ad blockers

Wikia is not accessible if you've made further modifications. Remove the custom ad blocker rule(s) and the page will load as expected.