The Souls of Horses by Beth Cato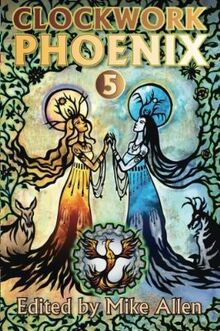 Published: Clockwork Phoenix 5, Mythic Delirium Books (April 2016)
Reviews: Ellen Datlow @SFEditorsPicks, SF SIgnal , Publishers Weekly
Wordcount: approx. 6700
Ilsa can transfer the souls of dying horses into wooden carvings. Set during the US Civil War, the army come calling, wanting her to create new mechanical cavalry with wooden hearts...
Ad blocker interference detected!
Wikia is a free-to-use site that makes money from advertising. We have a modified experience for viewers using ad blockers

Wikia is not accessible if you've made further modifications. Remove the custom ad blocker rule(s) and the page will load as expected.