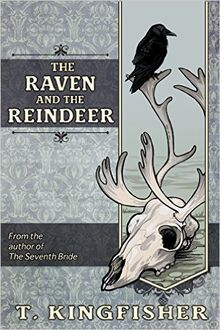 The Raven and the Reindeer by T. Kingfisher
Published by Red Wombat Tea Co., February 2016
When Gerta's friend Kay is stolen away by the mysterious Snow Queen, it's up to Gerta to find him. Her journey will take her through a dangerous land of snow and witchcraft, accompanied only by a bandit and a talking raven. Can she win her friend's release, or will following her heart take her to unexpected places?
Word Count: Approx 55,000 words
Reviews: Tor.com, James Nicoll 
Ad blocker interference detected!
Wikia is a free-to-use site that makes money from advertising. We have a modified experience for viewers using ad blockers

Wikia is not accessible if you've made further modifications. Remove the custom ad blocker rule(s) and the page will load as expected.