The Lost Child of Lychford by Paul Cornell Edit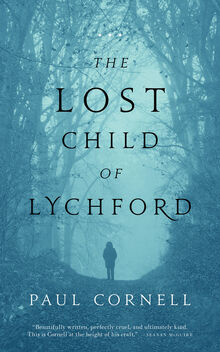 Tor.com Publishing, November 2016
It's December in the English village of Lychford—the first Christmas since an evil conglomerate tried to force open the borders between our world and… another.
Which means it's Lizzie's first Christmas as Reverend of St. Martin's. Which means more stress, more expectation, more scrutiny by the congregation. Which means… well, business as usual, really. Until the apparition of a small boy finds its way to Lizzie in the church. Is he a ghost? A vision? Something else? Whatever the truth, our trio of witches (they don't approve of "coven") are about to face their toughest battle, yet!
Reviews: Publishers Weekly, SF Bluestocking Rocket Stack Rank
Excerpt: Tor.com
Ad blocker interference detected!
Wikia is a free-to-use site that makes money from advertising. We have a modified experience for viewers using ad blockers

Wikia is not accessible if you've made further modifications. Remove the custom ad blocker rule(s) and the page will load as expected.