Strange Horizons edited by Niall Harrison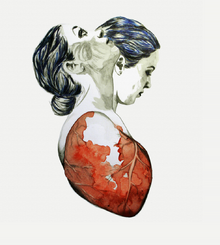 About:
Strange Horizons is a weekly magazine of and about speculative fiction. We publish fiction, poetry, reviews, essays, interviews, roundtable discussions, and art. Our definition of speculative fiction includes science fiction, fantasy, horror, slipstream, and all other flavors of fantastika. Work published in has been shortlisted for or won Hugo, Nebula, Rhysling, Theodore Sturgeon, James Tiptree Jr., and World Fantasy Awards.
Speculative fiction has a vibrant and radical tradition of stories that can make us think, can critique society, and can show us how it could be otherwise, for better or worse. We aim to be part of that tradition, and to update it: in the twenty-first century, speculative fiction must be a global, inclusive literature. We want to showcase work that challenges us and delights us, by new and established writers from diverse backgrounds and with diverse concerns.
Ad blocker interference detected!
Wikia is a free-to-use site that makes money from advertising. We have a modified experience for viewers using ad blockers

Wikia is not accessible if you've made further modifications. Remove the custom ad blocker rule(s) and the page will load as expected.