Small Wars by Matt Wallace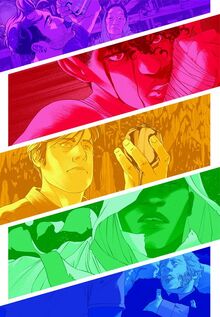 Tor.com, January 19, 2016
Word Count: 8,745
The Sin du Jour procurement team has been tasked with acquiring a substantial cache of rare Welsh gold for a rather important event, but when they stumble upon rivals factions of the smallest warriors they've ever encountered, they'll need to bring out the big guns if they're to survive.
Ad blocker interference detected!
Wikia is a free-to-use site that makes money from advertising. We have a modified experience for viewers using ad blockers

Wikia is not accessible if you've made further modifications. Remove the custom ad blocker rule(s) and the page will load as expected.