"Romancing the Inventor" by Gail Carriger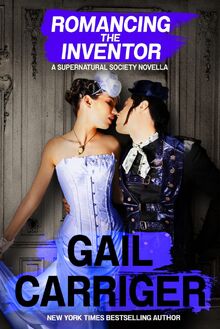 Publication Date: November 1, 2016
Imogene Hale is a lowly parlour maid with a soul-crushing secret. Seeking solace, she takes work at a local hive, only to fall desperately in love with the amazing lady inventor the vampires are keeping in the potting shed. Genevieve Lefoux is heartsick, lonely, and French. With culture, class, and the lady herself set against the match, can Imogene and her duster overcome all odds and win Genevieve's heart, or will the vampires suck both of them dry?
Ad blocker interference detected!
Wikia is a free-to-use site that makes money from advertising. We have a modified experience for viewers using ad blockers

Wikia is not accessible if you've made further modifications. Remove the custom ad blocker rule(s) and the page will load as expected.