Series: Rivers of London / PC Peter Grant
(Series started with and known as "Rivers of London" in the UK but first book titled "Midnight Riot" in the US and series often called "PC Peter Grant")
Author: Ben Aaranovitch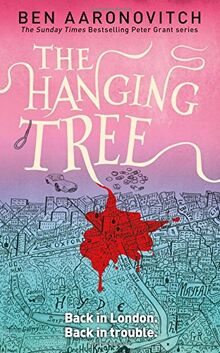 Eligible Publication: The Hanging Tree (extract), Orion Nov 2016
Suspicious deaths are not usually the concern of PC Peter Grant or the Folly, even when they happen at an exclusive party in one of the most expensive apartment blocks in London. But Lady Ty's daughter was there, and Peter owes Lady Ty a favour.
Plunged into the alien world of the super-rich, where the basements are bigger than the house and dangerous, arcane items are bought and sold on the open market, a sensible young copper would keep his head down and his nose clean. But this is Peter Grant we're talking about.
He's been given an unparalleled opportunity to alienate old friends and create new enemies at the point where the world of magic and that of privilege intersect. Assuming he survives the week . . .
Ad blocker interference detected!
Wikia is a free-to-use site that makes money from advertising. We have a modified experience for viewers using ad blockers

Wikia is not accessible if you've made further modifications. Remove the custom ad blocker rule(s) and the page will load as expected.