Recalled to Service, by Alter S. Reiss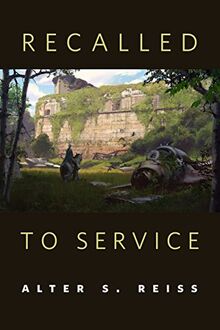 published TOR.com, February 24, 2016
Word count: Approx 9,200 words
Reviews: Quick Sip Reviews, RocketStackRank, Tangent
Ao Laiei does not know what happened to the great revolutionary war hero Uroie Aei since she resurrected him, but she has long intended to find out. Finally, a clue from an unlikely information source--the confusing art of dream-diving--enables her to be present for a surprising strike against an academic aligned with the revolutionary government. Laiei quickly discovers that it is not the physical target she is concerned with, but his field of study, which may unlock the secret of what mysterious deeds the elusive Uroie Aei has been up to since his disappearance.
Ad blocker interference detected!
Wikia is a free-to-use site that makes money from advertising. We have a modified experience for viewers using ad blockers

Wikia is not accessible if you've made further modifications. Remove the custom ad blocker rule(s) and the page will load as expected.