"In Their Image" by Abra Staffin-Wiebe
Published: Escape Pod, Feb 2016.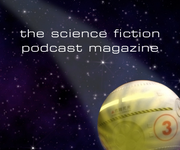 Word Count: 5975
Available to read or listen to.
Readers say:
"I thought this was really good. It didn't go in the direction I thought it was [going to], and I really liked the exploration of different philosophies. It was a great, different take on 2 species learning to coexist. ...I would love to explore this universe more."
--
"This goes in my bin of eps with which to lure new listeners onboard.  'Come listen,' I'll sing to my friends, 'because today's the day you get to hear about a very special teddy bear's picnic…'"
--
"I thought I might be the first one to mention Speaker for the Dead which this reminded me strongly of, in a good way.  Not a big stretch, considering the focus on earth religions clashing with the belief system of cutesy but dangerous alien species. ...I love Speaker for the Dead a whole lot.  And any similarity here I did not see as a bad thing."
Ad blocker interference detected!
Wikia is a free-to-use site that makes money from advertising. We have a modified experience for viewers using ad blockers

Wikia is not accessible if you've made further modifications. Remove the custom ad blocker rule(s) and the page will load as expected.