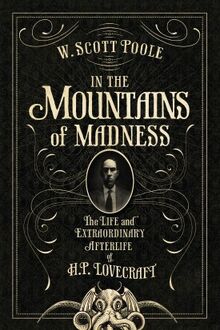 "In the Mountains of Madness: The Life and Extraordinary Afterlife of H.P. Lovecraft", W. Scott Poole; Soft Skull Press.
From the publisher's description "Interweaves the biography of the legendary writer with an exploration of Lovecraft as a phenomenon. It aims to explain this reclusive figure while also challenging some of the general views held by Lovecraft devotees, focusing specifically on the large cross-section of horror and science fiction fans who know Lovecraft through films, role playing games, and video games directly influenced by his work but know little or nothing about him."
Nominated for the Stoker Award for non-fiction.
Ad blocker interference detected!
Wikia is a free-to-use site that makes money from advertising. We have a modified experience for viewers using ad blockers

Wikia is not accessible if you've made further modifications. Remove the custom ad blocker rule(s) and the page will load as expected.